© GLENLEE PRIMARY SCHOOL, Anderson Street, Burnbank, Hamilton ML3 OLQ
t.
01698 823343.
f.
01698 713863.
e.
office@glenlee-pri.s-lanark.sch.uk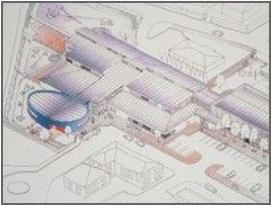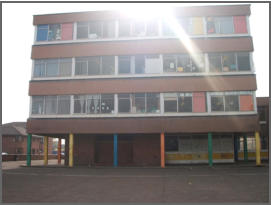 New School Under Construction


Glenlee Primary School is situated in Burnbank, Hamilton. We are a 12 class school with a total of 318 pupils. The school also has a nursery with 30 morning and 30 afternoon children. If you look at photographs of the school, the egg shaped part of the school is where you will find the nursery.

We are fortunate to share the campus with Hamilton School for the Deaf. We strive to learn and work together and to have joint activities.
Our school is an Eco School and we are working towards our Bronze Award. Follow the link to school Awards and Initiatives page. Glenlee was one of the first schools in South Lanarkshire to achieve Gold status as a Health Promoting School. We aim to provide a wide range of opportunities for children to participate in active and fun clubs. Some of these take place in the evening and at weekends. Visit '

What's On

'

to find out all about our extra curricular activities.

There has been a Glenlee School on this site for over 100 years. The current building is the third. The first was demolished as it subsided due to mine working in the area. The new build was part of South Lanarkshire Council's Modernisation programme. It was officially opened on the 12th November 2008 by Councillor David McLachlan, who was a former pupil at the school.

Glenlee Primary School ~ Our Aims

Our aims are to enable pupils to achieve success academically and develop personal and social skills to enable them to become valued members of society.

We aim to motivate pupils to suced across the broad spectrum of the curriculum and to highlight their achievements.

As a school we foster caring attitudes and pupils who have respect for all and other cultures.

Further, we aim to develop within the children in our care a love of learning and an understanding of the value of education in enhancing quality of their lives.



Glenlee Primary School
Anderson Street,
Burnbank,
Hamilton
ML3 OLQ

t. 01698 823343.
f. 01698 713863.
e. office@glenlee-pri.s-lanark.sch.uk

Home School Partnership are an educational agency who work in partnership with schools, parents and their children. They offer courses for parents to attend with their child or on their own.

To find out more about what Home School partnership has to offer click
HERE
.
Hamilton School for the Deaf

We share our school campus with Hamilton School for the Deaf. Children at Glenlee share some activities with the children from HSD and many of our children and staff have learnt to sign too!

If you would like to learn how to sign please click
HERE
. For information about The Royal National Institute for Deaf People (RNID) please click
HERE
You can find out more information by vistiing HSFD's own website
HERE
.


•Black skirt, white polo shirt, gold sweatshirt.

•White shirt, black and gold tie, grey trousers, grey sweater.

•White shirt, black and gold tie, black trousers, black sweatshirt.

•Yellow and white checked summer dress.