© GLENLEE PRIMARY SCHOOL, Anderson Street, Burnbank, Hamilton ML3 OLQ
t.
01698 823343.
f.
01698 713863.
e.
office@glenlee-pri.s-lanark.sch.uk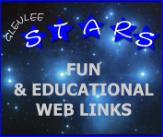 Welcome to our Nursery.

Glenlee nursery is a joint nursery with Hamilton School for the Deaf. We currently have 30 morning and 30 afternoon children. Children learn to sign in a fun way and play along with the children from Hamilton School for the Deaf.

Children in our nursery learn through play. Outdoor play is an important feature and we ensure that children will have play opportunities throughout the 4 seasons.



The nursery uses Curriculum for Excellence as the basis for learning. Children's views are central to our planning and the children will help decide what they will learn during each focus.

We have a parent's room and we welcome parents, grandparents and carers to use the room. Once a month on alternate Tuesdays we host a coffee morning and afternoon to allow parents to meet with us informally and share suggestions with us. We value parents' input. Each term we host a curricular morning and afternoon where children can see their children at play in our nursery. This provides us all with an opportunity to celebrate the achievements of the children.
Sorry. your device does not appear to support our Gallery.
Please use the alternative link below.
Thank you.